Metal Shopping Cart - Red
Main image
Click to view image in fullscreen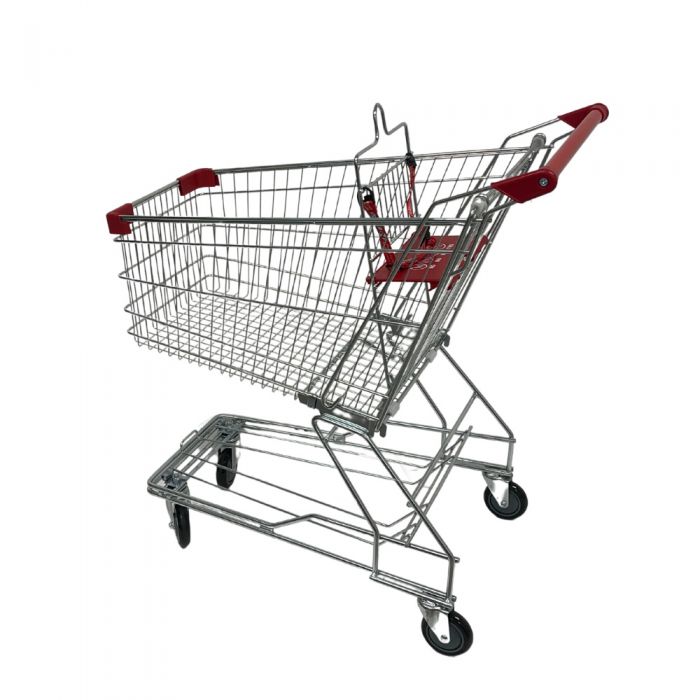 Metal Shopping Cart - Red
METAL SHOPPING CART
Description /
Metal Shopping Cart - Red
METAL SHOPPING CART
DESCRIPTION
Barr Display offers a zinc plated metal shopping cart that is great for grocery stores, supermarkets, convenience stores, dollar stores, or farmers markets. Give your customers the ultimate shopping convenience with this Red Trimmed Handle Shopping Cart. Featuring seat, and front bumper plates as well as under basket storage. This shopping basket is durable and water safe if outside storage is required. Easily store under outside cart return roofs to allow for easy cleaning. Like most carts, these durable carts can be nested together for storage. Load this cart up with up to 150 lbs! For added convenience, these carts arrive to you fully assembled.
Designed for Convenience
Easy to Maneuver
Built to Last
34 1/4" x 20"
Frame Material: Zinc
Handle Colors: Red
*Must Ship Truck*
Related Products
Navigating through the elements of the carousel is possible using the tab key. You can skip the carousel or go straight to carousel navigation using the skip links.
Press to skip carousel