Main image
Click to view image in fullscreen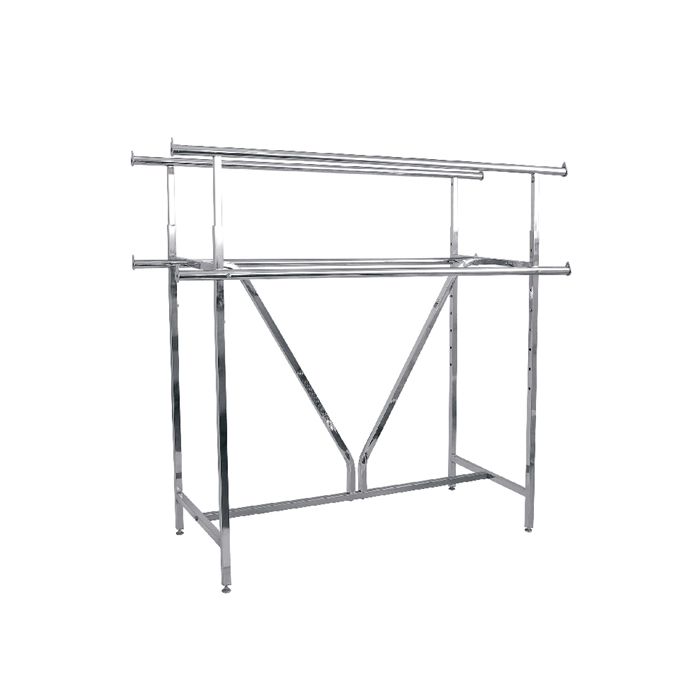 Tandem Rack With Brace
This double rail rack is 60"W x 22"D. Each hangrail adjustable from 48" to 66" high. Polished chrome finish. Also called 'H Rack' or 'Tandem Rack'. Pictured with optional add on hangrails. Sold with top rails only. Additional hangrails and other accessories are available click here!
Description /
Tandem Rack With Brace
Related Products
Navigating through the elements of the carousel is possible using the tab key. You can skip the carousel or go straight to carousel navigation using the skip links.
Press to skip carousel