Glass Display Cases serve many functions in a retail store or office environment. Not only can it secure high end products, but it can serve as an integral part of any service check-out counter, and put on an enticing visual display for customers. There are also many types and sizes of display cases, from countertop cases that serve as mobile showrooms, to wall cases that display trophies for schools or companies.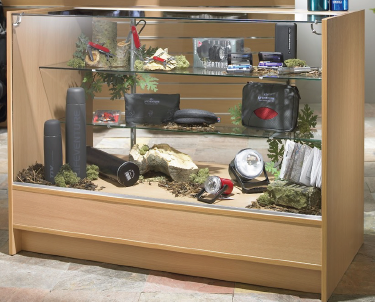 First and foremost a glass display case is an effective store fixture that secures valuable merchandise while still putting it on display for buyers. Fragile merchandise, that may need to be kept out of reach of small children, can be displayed in countertop cases, or display towers which can be easily accessed by any sales associate. Many wall case displays are used in antique stores to secure the smallest of treasures in a visually exciting display. When securing a glass display case in a retail environment, ensure that there is a primary and secondary location that keys are kept so that there is always a back-up means to unlock cases.
Adding a display case to the check-out counter or Point of Purchase (POP) area is an effective sales technique. Often, sales associates can cross-sell merchandise based on the purchases of a customer. Let's say that a customer purchases a shirt in the store, often the sales associate can direct the customer to view a tie, or jewelry in the display case that would be complementary to the shirt. By prolonging the shopping time, the customer may add on to their purchase thus increasing the sale rung at the register. Plan POP display case merchandise around those items which can be cross-sold at time of check-out to increase store sales.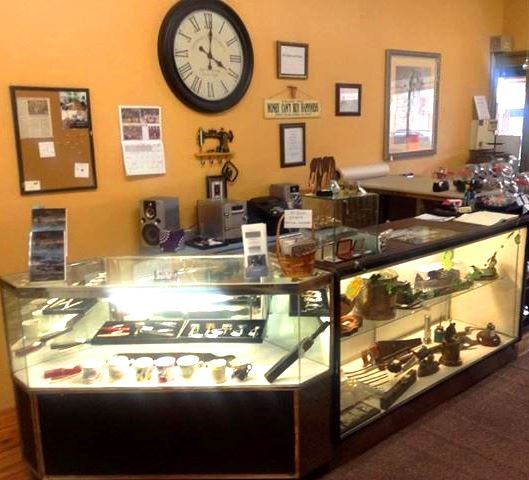 Make sure to create visual displays within glass display cases to create promotional excitement around new products or sale items. The glass display case is like a small front window display. Use it to extend the theme of the store, or store window display by creating a 'vignette' of products. Change the display as often as the front window display to keep returning customers engaged and reinforce the freshness of the product in the store.
Whether you are using countertop cases as a mobile store, attending tradeshows or sales calls these cases can be essential equipment and must be well kept. Organize merchandise, and clean it often to create a fresh display of your products. As with all cases, keep a primary and secondary location for keys to be accessed.
There are many different options to be added to a display case which can enhance the equipment and ultimately the merchandise. Look into light kits to highlight and brighten the glass display case. Adding mirrored doors and side panels can create new dimensions to the showcase and is a great attention grabber.